On November 27th, 2020, Students Nguyen Thi Thuy Trang from the Faculty of Pharmacy of Lac Hong University recently won the second prize in "Scientific Research Student" Award in 2020 for her project called 'Hypoglycemic effect of extracts from Merremia tridentata L. Convolvulaceae in mice - basis for developing applied preparations in diabetes treatment.'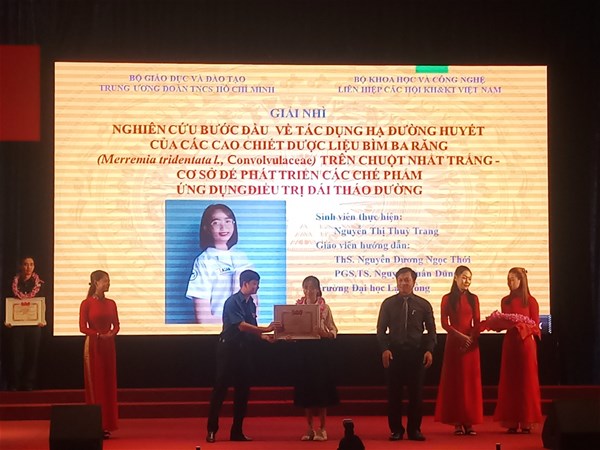 Additionally, student Dinh Dieu Quynh and Hoang Thuy Hien brought home a consolation prize from this national-level contest for their project called "Studies on the Analgesic and Anti-Inflammatory Effects of Vernonia Amygdalina Del. in Swiss Albino Mice"
The awards ceremony for the contest took place in Ho Chi Minh City University of Education on November 27th, 2020.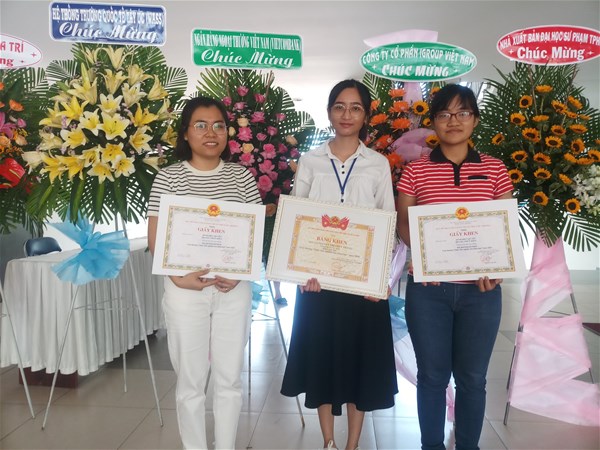 The annual event is co-organized by the Ministry of Education and Training, the Central Committee of the Ho Chi Minh Communist Youth Union, the Ministry of Science and Technology, and the Viet Nam Union of Science and Technology Associations.
This year, the award has attracted 461 research of 103 organizations. They registered in 6 fields of science and technology: natural sciences, technical science, medical science, agriculture science, social science, and humanities science.
The competition is to help Vietnamese students satisfy their passion for scientific research, and turn their theory they learn in their schools into prototypes for technological solutions to real-world problems.