On March 19, 2021, the Faculty of Pharmacy celebrated a meeting "Scientific research seminar " for last year students, who are doing studies in faculty. The participants included: Mr. Cao Van Du (vice dean of the faculty), Mr. Ho Dung Manh, Ms. Ngo Thi Xuan Quynh, lecturers and students.
After the starting game show, Mr. Cao Van Du had a speech, insisted that the faculty respected the struggle of lecturers and students in doing research. The excellent results, ministry level awards... demonstrated for the strict behaviour of our faculty in scientific studies.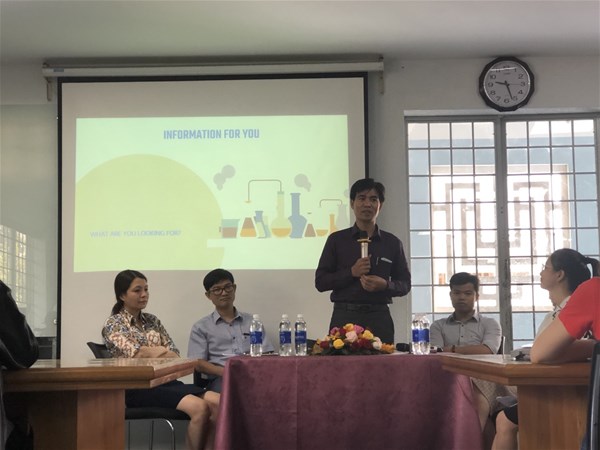 Following that, there were questions and answers time for students. Ms. Xuan Quynh answered questions related to administration procedure, such as themes' expenses, reporting time, practical schedule for students. Mr. Dung Manh explained how to grade the themes and reports, attend competitions in LHU and ministry. He shared experience in doing researches, difficulties and challenges as well.
Mr. Van Lenh and Ms. Thanh Tam, who are used to do researches when they studied in the Faculty of Pharmacy and teaching assistants nowadays, shared their own processes to get good results and mobilized students to overcome the challenges in research time.
Finally, students expressed their difficulties and aspirations.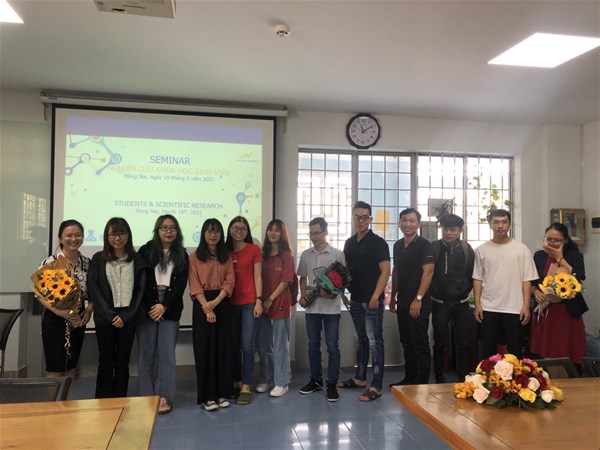 The meeting took place in friendly and pleasure atmosphere, students had more motivation in their studies. All participants were satisfied and wanted to have more activities like this.
TTT