Every year, LHU and the Faculty of Pharmacy give students the opportunity to access many different types of scholarships, this is not only an important policy to attract students to enroll but also to express the school's spirit in supporting undergraduates. Here is a list of the scholarships in 2020 - 2021 for freshmen: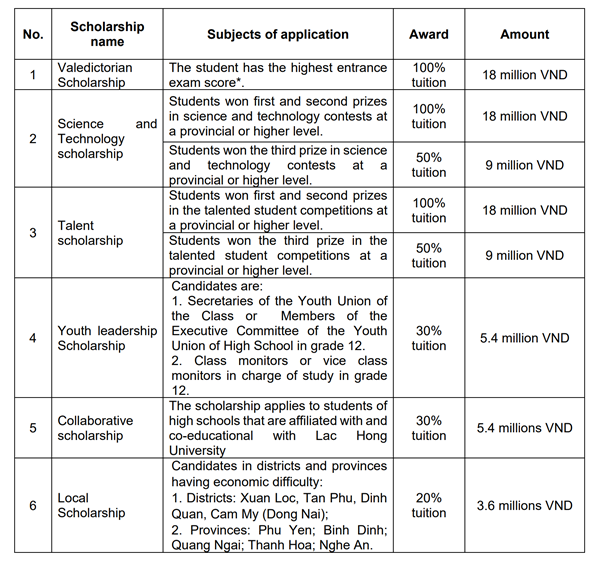 * The valedictorian of the Faculty of Pharmacy in the academic year 2020 is Do Ngoc Quynh Nhi of class 20DS111.
Candidates who achieve those above scholarships can be maintained 100% of the scholarship in the following semesters, provided that: Academic results are excellent or higher; not fail the exams; not violate the rules and regulations of the school; not violate Vietnam Law and actively participate in school activities.
Besides, if a student with good academic results and satisfies all of the above conditions, he/she will receive a 50% reduction of the prescribed scholarship level.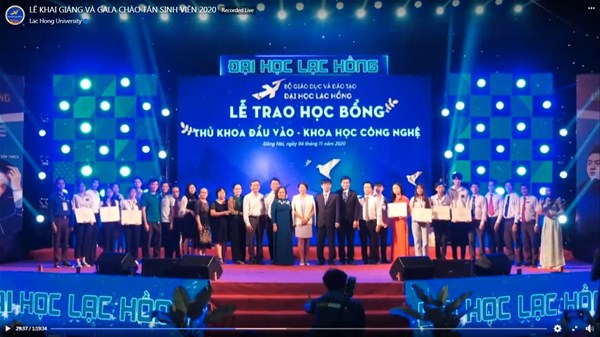 Particularly, scholarships for students of high schools cooperating with Lac Hong University only be maintained if the student has the next semester's academic result of Excellent or higher and fully satisfies the above conditions.
Note: If a candidate meets the criteria for many different scholarships, he/she will only receive the most valuable scholarship.
Freshmen who enroll early will also receive a Study encouragement scholarship packages including free courses in English, computers, entrepreneurship, soft skills; free admission records; free in Dormitory (the first 3 months); free 2-day, 1-night camping trip at the tourist area;… The total value of a Study encouragement scholarship is up to 11.9 million VND.