On June 22, LHU signed a MoU with Japan Internship Support Association (JISA) to bring more paid-internship opportunities for its students.
Attending the MoU signing ceremony were Mr. Tsukagoshi Kazuyoshi - President of JISA; Ms. Truong Thi Ai Van - Representative of the South region. The LHU's side included DSc. Lam Thanh Hien - Rector; Assoc. Prof. Dr. Nguyen Thanh Lam - Vice Rector; Dr. Nguyen Huu Nghi - Dean of Faculty of Oriental Studies; MA. Nguyen Thi Hoang Oanh – Head of International Affairs Office; MA. Nguyen Thi Nhu Thuong – Head of Japanese Studies Department and related staff.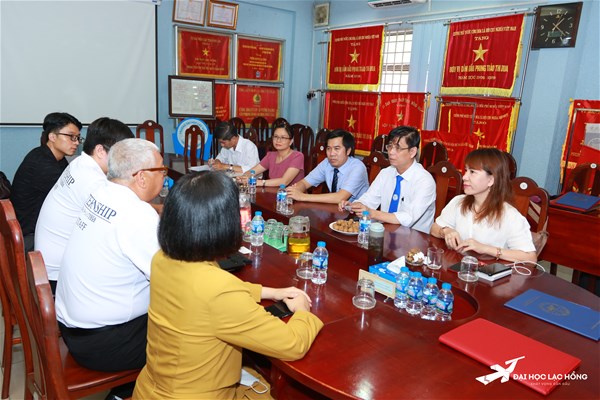 The two sides discussed and reached cooperation agreements at the meeting
Under the MoU, LHU students will be supported with 100% of the cost of visas, airline tickets, accommodations and essential living conditions during their internship in Japan. In addition, interns will receive an average salary of 80,000 to 90,000 yen /month (equivalent to VND 15 to 18 million /month).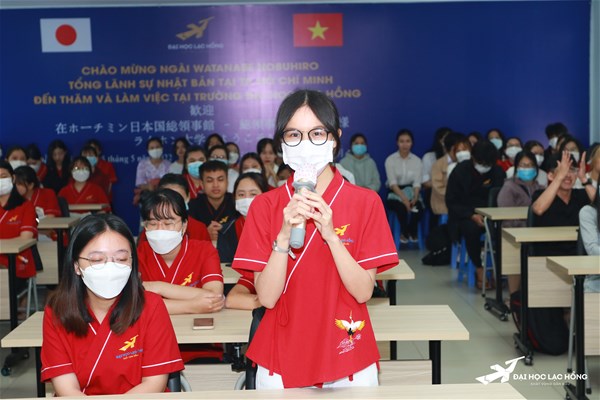 LHU students shared their concerns with JISA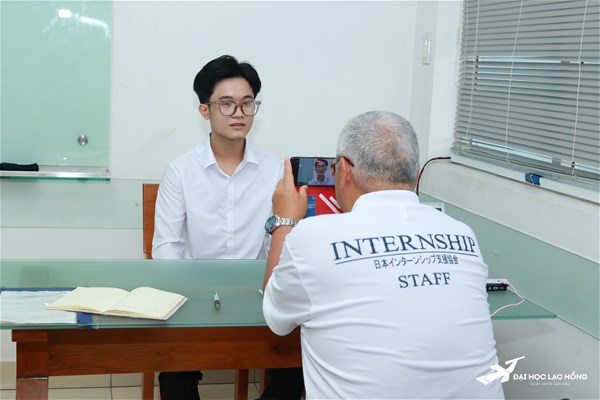 Candidates were directly interviewed by the President of JISA
After the signing ceremony, the JISA had a meeting with students majoring in Japanese Studies to present the paid internship program, and answered all students' concerns and questions. The President of JISA, Mr. Tsukagoshi Kazuyoshi also directly interviewed 30 Japanese Studies majors who will attend a one-year internship program in the hospitality industry (expected to fly in December 2022).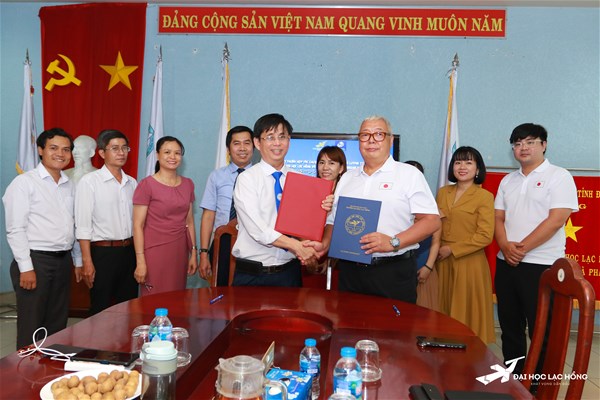 The two sides inked MoU on paid internship program in Japan