Being approved by LHU administrator, FCE fully refurbished room I107-3 at campus 6 which became lecturers' working space and self study for students.
This place has enough tables, chairs, computers and specialized bookcases for reference. Besides, lab area with many modern equipments and will be a meeting place for activities between teachers and students in the faculty.
Consequently, at Lac Hong University's Center for Scientific and Technological Research, Faculty of Civil Engineering has 03 rooms with all functions:
- Professional study room;
- Specialized laboratories;
- Working room and self-study area.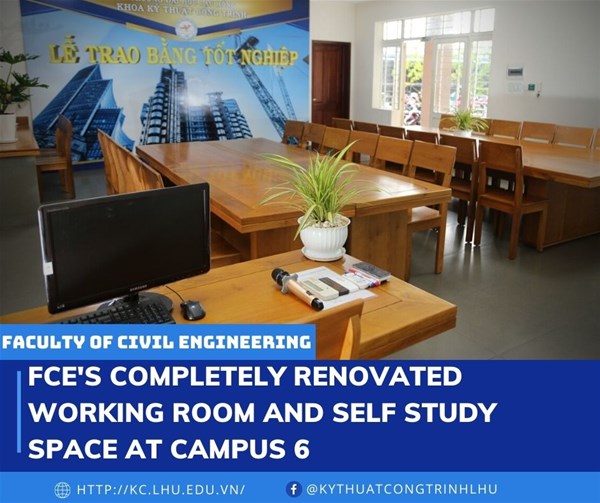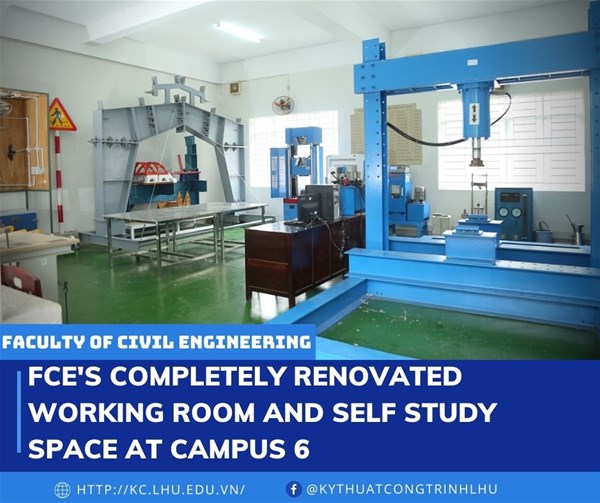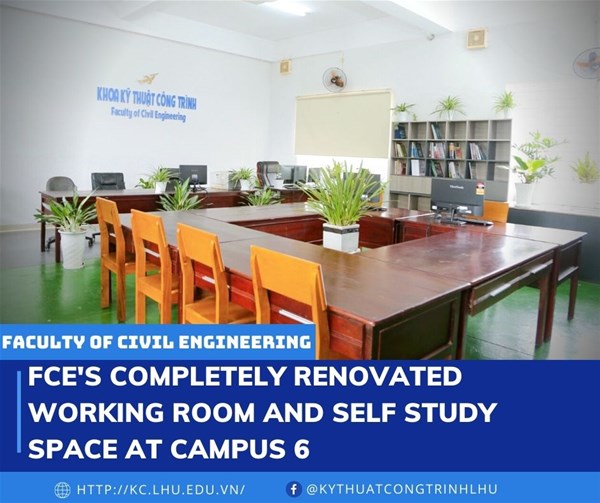 ADVANTAGES WHEN YOU STUDY AT LAC HONG UNIVERSITY
✅ Friendly, youthful learning environment
✅ Many clubs, dynamic teams
✅ Highly applied training program, focusing on practice.
✅ Good facilities for students' learning.
✅ Connect with many large businesses to create job conditions for students after graduation.