In the morning of September 15, students at all levels, Youth Union - Student Association and class officers of the Faculty of Information Technology gathered at room B501, campus 1, LHU to attend the program "A direct talk between Faculty leaders and students, 2018-2019 academic year".
The talk was also attended by Permanent Vice Rector Lam Thanh Hien - Representative of the University Management Board, Dean and Vice Dean of the Faculty of IT Tran Van Lang and Pham Cong Xuyen and all lectures and staff.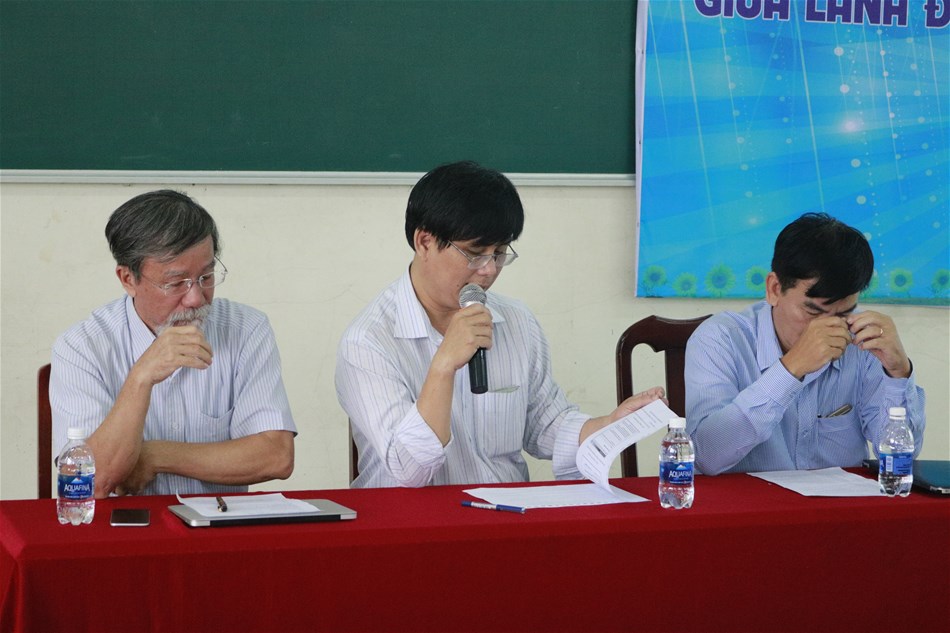 Representatives of the University and Faculty Management Board cleared up all questions made by students
The aim of the program was to create a direct and open exchange between Faculty leaders and students in a democratic, public and responsible way, helping leaders grasp expectations and timely solve concerns of students in study to ensure and improve the quality of comprehensive education.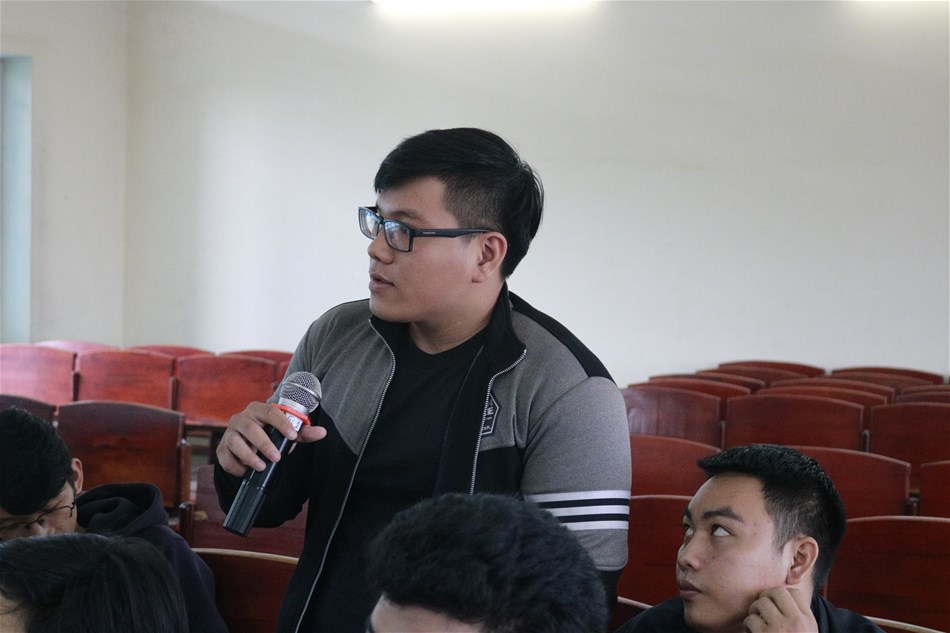 A student expressed his concerns at the direct talk
This was an opportunity for students to exchange and contribute opinions on all aspects such as curriculum, facilities, services, policies, schedules, learning methods,....
The talk will be an annual meeting to help the Faculty and students understand each other, thence helping the University improve quality. Through the program, students can better understand their roles, responsivities in learning, contributing to building the Faculty and the University. The University and Faculty leaders understand more about the thoughts and aspirations of students, thereby finding solutions and plans for the better management and teaching.