LHU and Techbase Vietnam Company on June 30 signed a MOU to promote their cooperation in training and research.
Due to the influence of the complicated pandemic, the signing ceremony was held online with the participation of representatives of the two parties. The side of LHU had the attendance of Assoc. Prof. Dr. Nguyen Vu Quynh - Vice Rector; MA. Nguyen Hai Quan - Head of Corporate Relations and Student Support Division; MSc. Van Dinh Vy Phuong - Dean of Faculty of Information Technology, lecturers and related staff. The side of Techbase Company included Mr. Kenichi Shirakawa - General Director; Ms. Nguyen Thi Hoa - Human Resources Manager and Mr. Nguyen Vu Truc Phuong - Project Manager.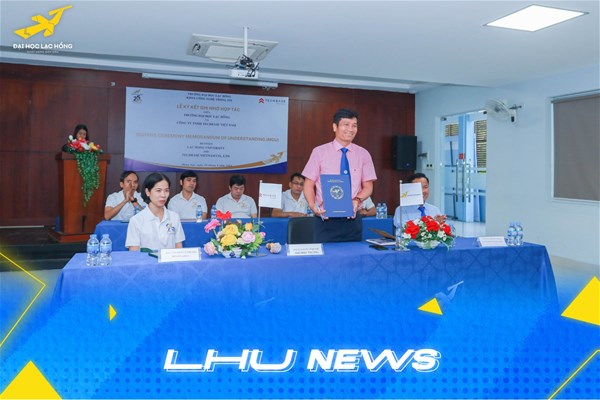 Assoc. Prof. Dr. Nguyen Vu Quynh - Vice Rector at the LHU bridge point
Techbase Vietnam is a software development company for products of Yahoo Japan Corporation. In the 2019-2020 school year, the Company awarded scholarships worth VND 20 million to students of the Faculty of IT.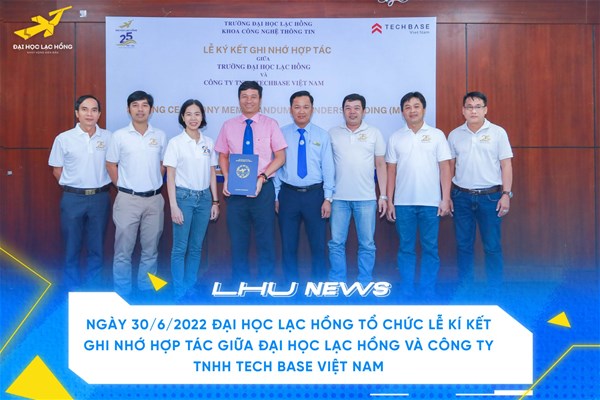 Speaking at the signing ceremony, Assoc. Prof. Dr. Nguyen Vu Quynh - Vice Rector affirmed "the MoU signing ceremony marks an important milestone in the development of cooperation between the two sides. Through the cooperation programs, LHU students have many opportunities to access useful information about internship, jobs, in-depth consulting channels, and professional skills".
Under the MoU, Techbase Vietnam Company commits to accompany the Faculty of IT in particular and LHU in general, with the desire to receive IT students in the coming time, always willing to participate in the Faculty's training programs to improve the quality of students.