Dear students!
I am Nguyen Vu Hung (2011 - 2016 course). I still remember the first days of entering the University's door with so many dreams and ambitions for my future. Now, I am really satisfied and feel happy with my choice at the beloved Lac Hong University.
To be honest, I didn't know much about Information Technology, just imagined it through the Informatics subject at high schools. I chose this major because of the fate with computers. Fortunately, accessing computers right from a young age, I was fascinated by things that computers can do. After that, I decided to select IT major at LHU. Yes! That decision has changed my life ever since.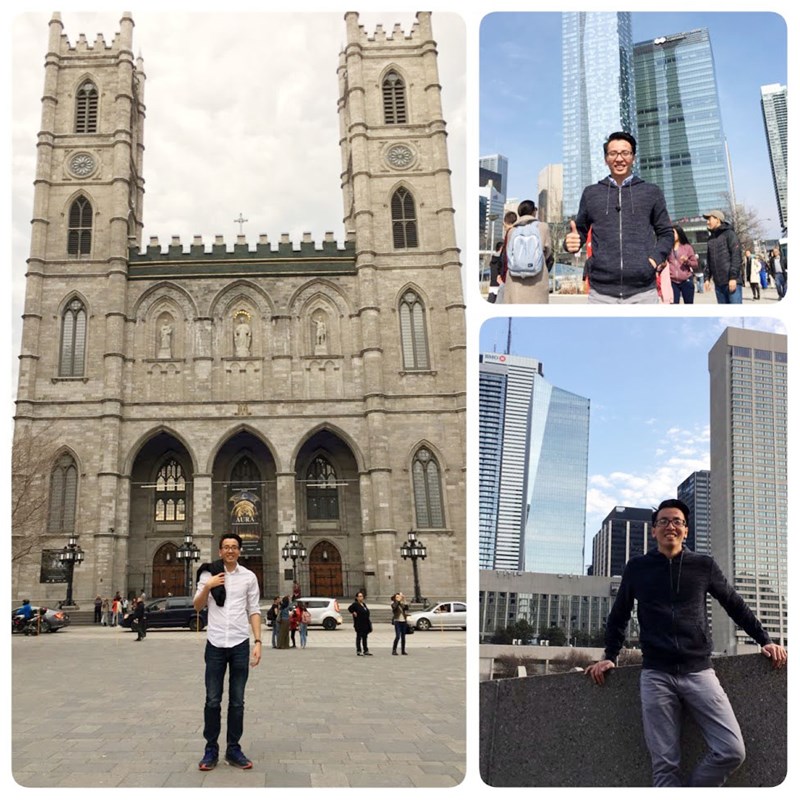 Former student Nguyen Vu Hung - Faculty of Information Technology on his business trip to countries in Europe and North America.
As you know, Vietnam is currently one of the world's software outsourcing factories. IT is one of the industries that have been, and will be thirsty for manpower. Therefore, job opportunities after graduation are relatively large and diverse. In my opinion, this IT job requires thinking ability, self-study and basic knowledge of programming. Besides, your English level will be a great plus since reading English documents is almost compulsory. In terms of salary, it depends on each person's qualification, but in the IT industry, wages are always attractive. Most of my classmates (11SE111) have IT- related jobs at domestic and foreign companies.
Specifically, during my internship, I was recruited by TMA Company. The company needed to build a feature for a product line. Good at English, I was lucky to be selected to participate in a business trip abroad. Thanks to that, I set my feet in IT-advanced countries like Sweden and Canada ... 4 months of working with professional coders was really pressure (basic knowledge, English level, communication skills, deadline ... etc.). They asked me to have a similar knowledge, so working time was quite much and tight, sometimes working overtime. These things made me more mature, giving me a lot of necessary knowledge and experience. Don't be afraid to go far or pressure, believe in yourself and try. Every journey will bring you many good things ahead, don't be afraid of failure since Failure is the Mother of Success. With that in mind, I am sure you will overcome difficulties.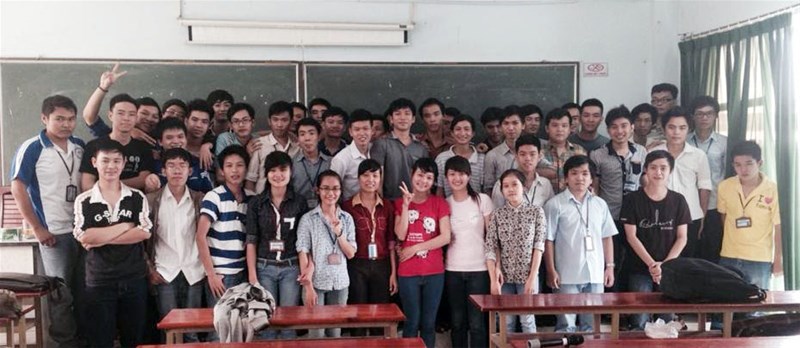 Nguyen Vu Hung and his classmates at LHU
I chose LHU for my first steps. This University gave me a variety of knowledge. I chose the major I love. In addition, lecturers were devoted to teaching me for more than 4 years studying here. It was enthusiastic lecturers who had inspired me to try hard with my own choice.
This letter I would like to send to new students of FIT at LHU to share my knowledge and experience and hope that they can inspire and motivate you to study. Hope to meet and be able to become your colleagues in the near future.
Come on! Start learning and try to write your own ambitions and dreams!
Give you my favored sentence "The only way to do great work is to love what you do" - Steve Jobs
Wish you successful with the path you choose.
Your sincerely,