During two weeks (from Apr 1st to Apr 14th), 24 lecturers of FOP participated in MTT that was designed by BUILD-IT. This training provides lecturers with knowledge and skills about design lesson plans based on Bloom' taxonomy, Kolb's learning styles, critical thinking, the design thinking process and the flipped classrooms.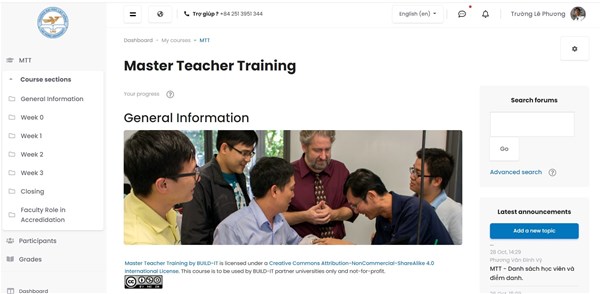 Combining online learning and face-to-face activities in MTT.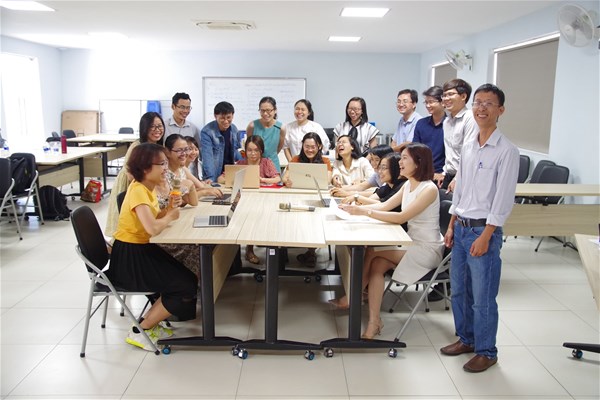 The facilitator - Mr. Truong (the one on the left) and MTT's participants - lecturers of FOP.
Throughout activities in this training, lecturers practised and planned on the schedules to improve their pedagogy methods. In addition, this training also gave a good opportunity for lecturers to share their personal experiences in applying the flipped classroom and ALAPA model, and discuss the current disadvantages when implementing the flipped classroom. Many lecturers suggested various solutions to resolve those difficulties.
Certainly, MTT brought many benefits to improving the quality of education at FOP.
Some activities in this training: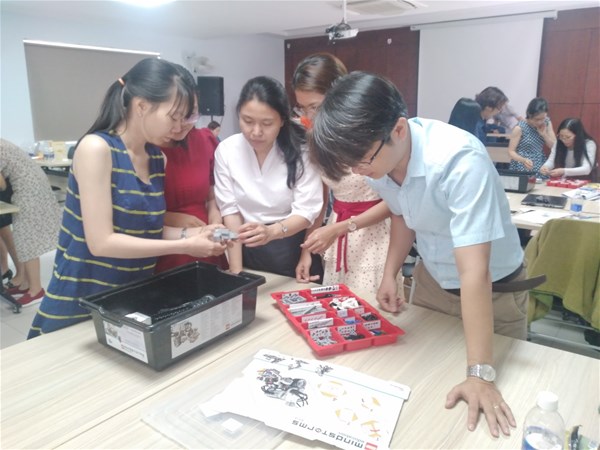 Practising the design thinking process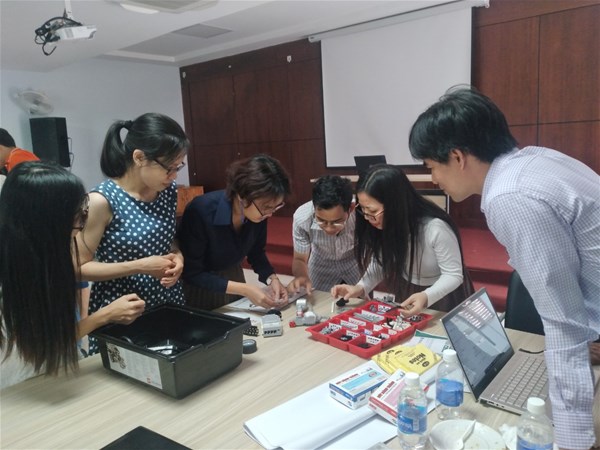 Practising the design thinking process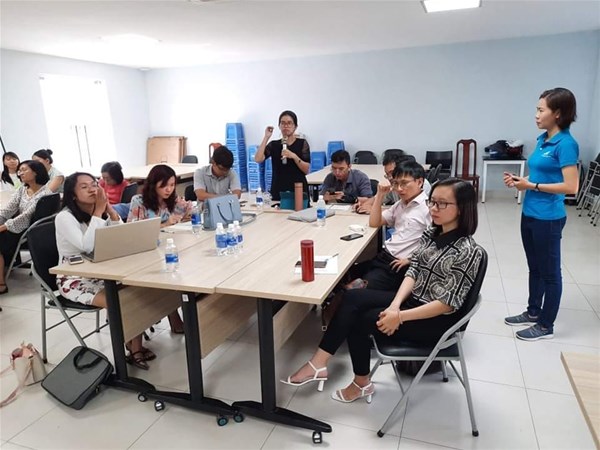 Mrs. Truc is sharing about her means to support students who have different Kolb's learning styles.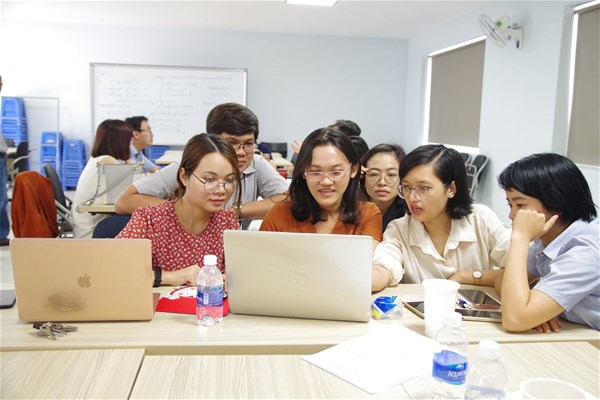 Designing lesson templete for the flipped classroom.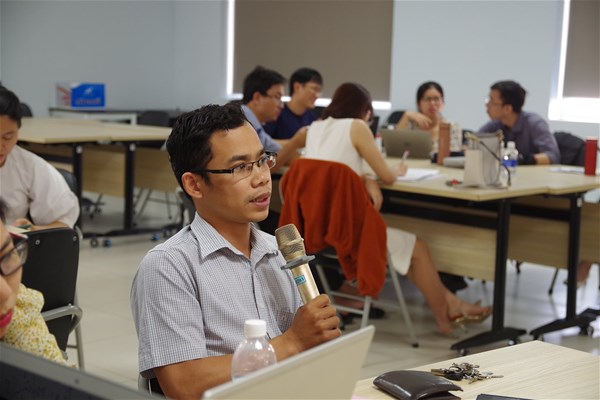 Mr. Cuong is shared his personal experiences when applying the flipped classroom.