THE MEANINGFUL ACTIVITY OF THE UNION - ASSOCIATION OF FINANCE - ACCOUNTING FACULTY CELEBRATES THE 25TH FOUNDING ANNIVERSARY OF LAC HONG UNIVERSITY.
In the atmosphere which the Communist Youth Union members around the country emulated to make achievements to celebrate the 91st founding anniversary of the Ho Chi Minh Communist Youth Union (March 26, 1931 - March 26, 2022) in general, and LHU students celebrate the 25th founding anniversary of Lac Hong University in particular.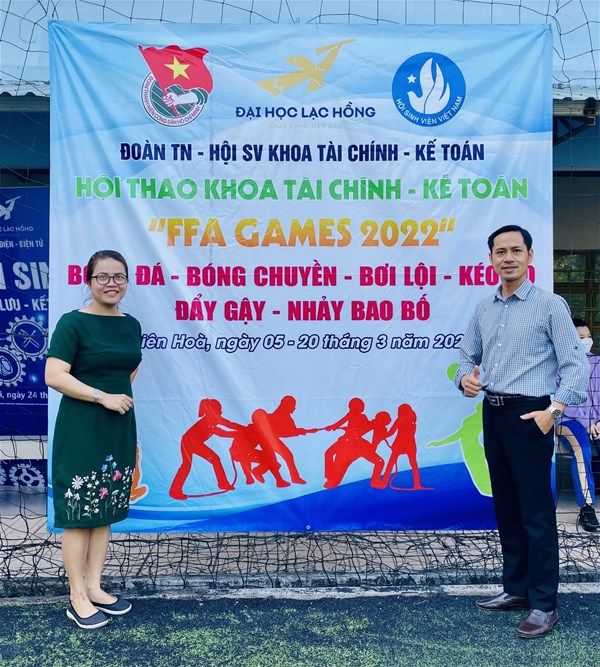 At 08:00, on March 13, 2022, at the physical education yard of Lac Hong University in the fresh air of a beautiful morning, the Union - Association of the finance - accounting faculty with the permission of the School Board, the Faculty Board and the enthusiastic support of Executive Committee of the Union – Student Association of the University solemnly organized the Opening Ceremony of the Finance - Accounting Faculty 2022 (FFA GAMES 2022).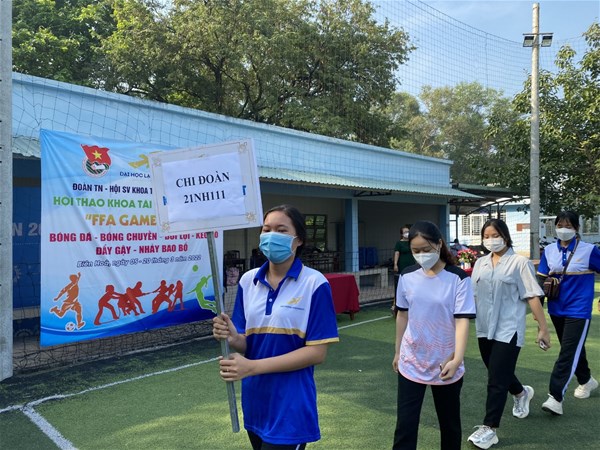 The faculty sports festival is one of the activities that the Union - Association of the Finance - Accounting Faculty annually organizes to create a healthy playground for the students in the Faculty. To help them improve their health and physical strength, and become a bridge for exchanges between students, the branch of classes, courses in the Finance - Banking and Accounting majors of the Faculty. The organization Board of the Sports Festival hopes to bring back many good memories for the athletes, many matches with spectacular performances for the audience and Faculty's fans.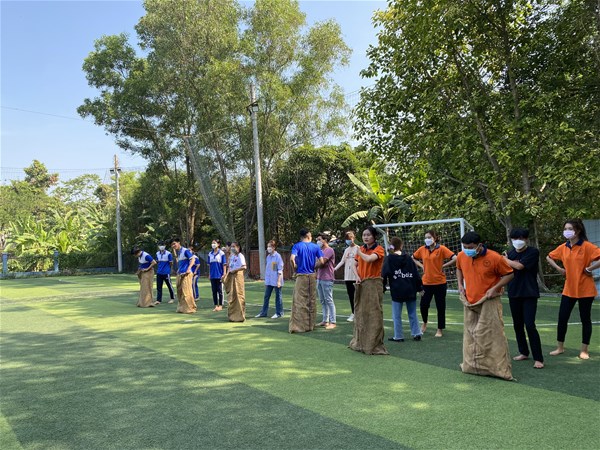 The Opening Ceremony attracted the enthusiastic participation of more than 100 athletes from a branch of classes and especially the Faculty's alumni force from previous courses to participate in various competitions at this time. The Opening Ceremony was also pleased to welcome Comrade Le Son Quang - Secretary of the School Union attend.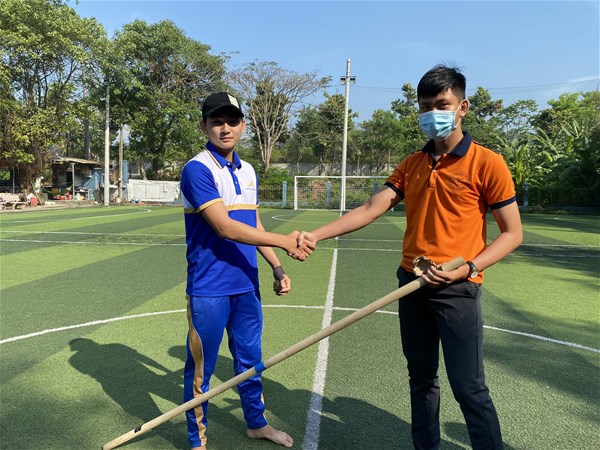 At the Opening Ceremony of the Sports Festival, Ms. Hoang Thi Quynh Anh - Secretary of the Faculty, on behalf of the organizing committee, gave directions and wishes for the Sports Festival's great success. Wish the athletes of all classes have a good competition and win many prizes at the Sports Festival.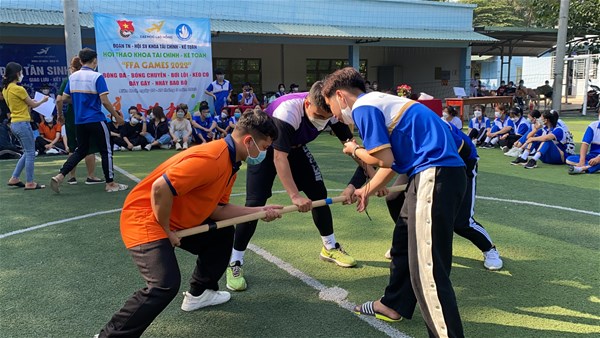 Representative of the participating athletes' team, player Bui Van Binh (20NH111), who read the oath before the Sports Festival to represent all the athletes to participate enthusiastically, honestly and comply with the regulations of the Sports Festival proposed.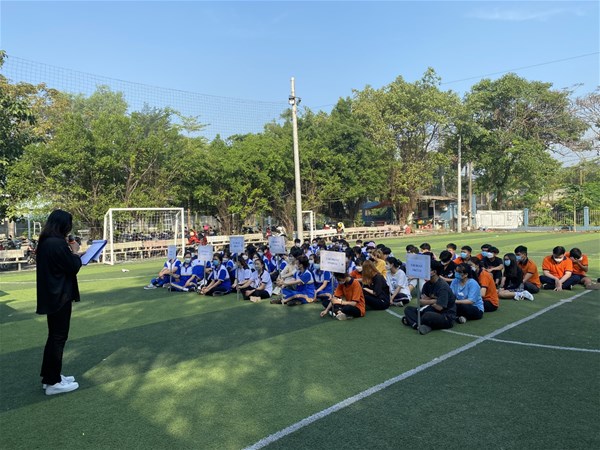 Finally, the athletes of the branches paraded and launched the sports festival with heroic and cheerful music.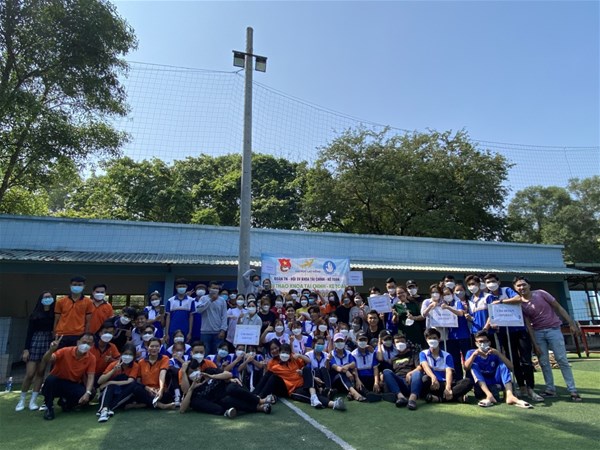 The Opening Ceremony ended at 08:20, and the next part of the Sports Festival was a series of competitions with subjects such as Men's stick push, women's stick push, sack jump, and tug of war. The matches took place in a joyful atmosphere but no less exciting and full of surprises.