The Faculty of Oriental Studies, LHU on June 26 held a Job Fair, attracting the participation of 21 enterprises from China, Japan, Korea and about 1500 students from majors of Chinese Studies, Korean Studies and a large number of Japanese studies majors.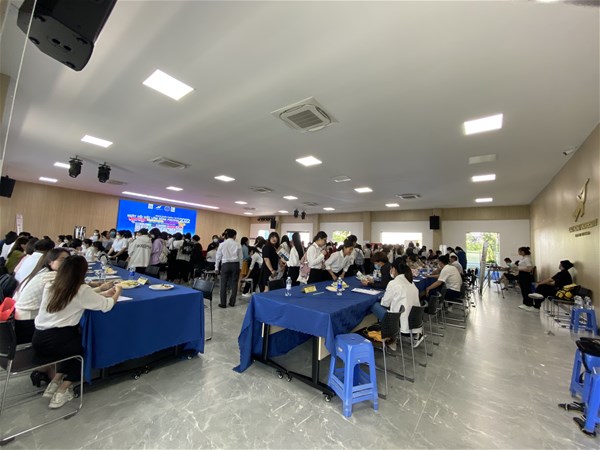 The Job Fair for Oriental Studies majors
Enteprises attending the Job Fair included Konnichiwa International Education Co., Ltd., Kokoro HR Consulting Ltd., Esuhai Co., Ltd., Asahi Tec VN, Japan Association for International Exchange in Health and Education, Nippon Academy, LIVE VIETNAM, Valley Campus Saigon,...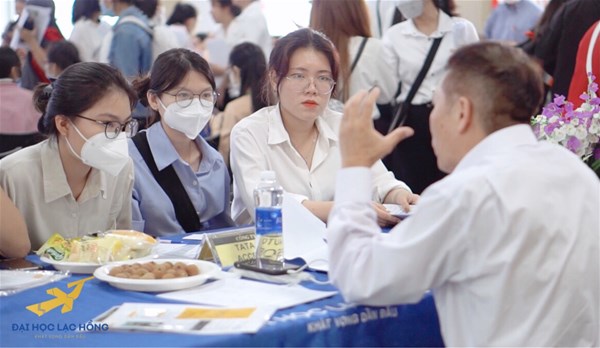 Students participated in face-to-face interviews with employers
The event is one of the annual activities of the Faculty of Oriental Studies, which is a bridge to help students have the opportunity to find jobs suitable with their majors. This is also an opportunity for the Faculty in general and the Japanese Studies Department in particular to expand cooperation ties with businesses.