Along with studying hard at school, the duration of the business internship is significant and plays an essential role in the student's learning growth and long-term achievements.
Internships are the most effective approach for students to obtain hands-on experience in their chosen industry. The internship process is similar to that of onboarding a new employee at a company. Interns will collaborate with other members of the team, but they will not be able to take on official jobs. Internships come in a variety of shapes and sizes. Some internships only require part-time work, while others require full-time employment during business hours (usually only for students about to graduate, have a lot of time).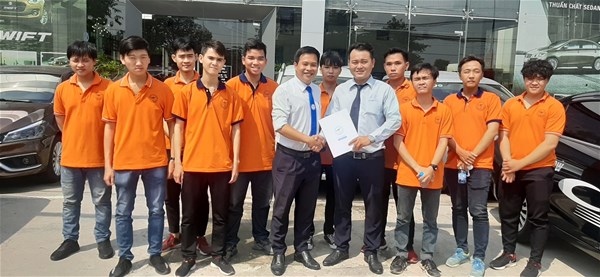 Students obtain information and practical experience in a professional field by interning at a company and observing everyday work in a business, culture, and working environment (dynamic environment, professional or other criteria that students are looking for). If students practice appropriately, the benefits of the business internship process are that they receive more than they believe. It's likely that students' perceptions will differ significantly from reality. As a result, an internship at a business is a must for students who want to have time for orientation and professional development after graduation.
Internships are commonly held in the 6th and 8th semesters at Lac Hong University's Faculty of Electromechanics and Electronics, when students choose and seek for businesses to practice and become adjusted to the natural working environment after learning and acquiring information at school. Assume you know how to get the most out of your business internship. Students will have many opportunities to gain useful experience and acquire valuable skills in this situation, which will offer up work opportunities after graduation. During the internship, students can learn and perfect the following skills: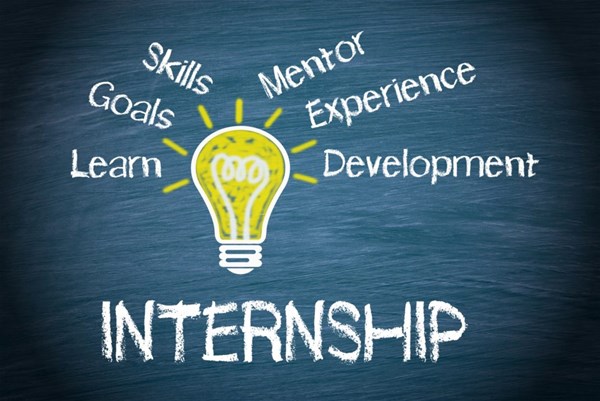 Developing and honing soft skills
Regardless of whether they are students at the Faculty of Electromechanics and Electronics, the school requires all students to participate in extracurricular activities and develop soft skills. The show, however, continues to rely heavily on theory. In the actual world, in the workplace, soft skills can only be improved gradually. During business internships, students will refine, practice, and perfect their soft skills through communication, behaviour, presentation, and group work activities. Without a doubt, in addition to the academic accomplishments that kids get at school, soft skills will be an equally vital aspect in assisting them in obtaining job chances and developing later in life.
Experiential learning in a natural working context
During the study phase, students spend the majority of their time in school receiving and cultivating specific knowledge. As a result, the corporate internship is regarded as a subject in the training program that students are required to finish. The business internship period of 2 to 4 months allows students to apply their classroom knowledge to a real-world working environment. The actual working environment at the firm will assist students in gaining a fresh understanding that is vastly different from the knowledge that students learn when sitting in school. Despite being an intern, students will be expected to execute the assigned work in accordance with their capacity and requirements as actual workers of the firm.
Opportunities for employment and advancement
When students work in businesses, they are exposed to a new environment, new people, and new jobs. Students' self-efficacy is demonstrated through employment role, which expands their relationships with the environment, people, and new jobs, and good dedication is recognized. Following their internships at the company, numerous students were hired as full-time employees at the same firms where they practiced. And, if there was a challenging phase during the internship at the firm, those students who are now full-time employees will advance more smoothly and have more outstanding growth opportunities.
The business internship period is quite brief, lasting between 2 and 4 months. Nonetheless, it is a critical time, supporting students in sharpening their abilities and capacity while also offering up employment opportunities after graduation. The job market is growing more competitive. Many graduates have been unemployed for an extended period of time. So, to prepare for a real internship after graduation, take a close look at the internship method.