In the purpose of improving the quality of training to meet the increasing requirements of the enterprises inside and outside the province as well as foreign partners. The Faculty of Mechatronics - Electronics of Lac Hong University has organized a playground "Technology Contest of the school year 2020 - 2021" for 2nd and 3rd-year students. This playground is an opportunity for students to exchange, practice professional skills and review the knowledge they have learned from school in the past time.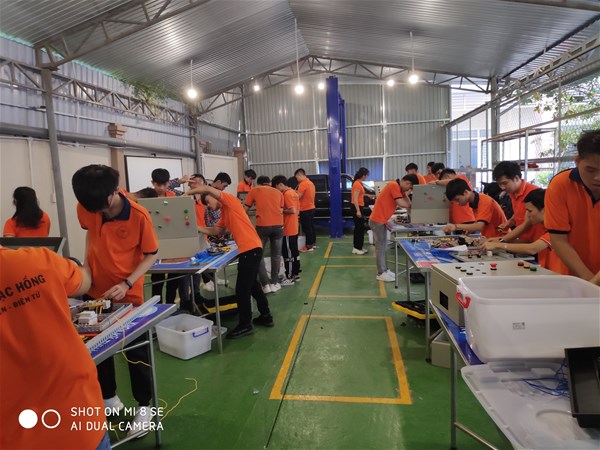 Up to twice a year, the "Technology Contest" at the faculty level is held in the expectation of many students who are studying at the Faculty of Electrical and Electronic Engineering. There are more than 200 candidates who are current students at the faculty who participated in 3 exams: assembling electrical cabinets, installing control cabinets using PLc, and the great war of gyroscopes.
With them, after days of studying specialized subjects, they together with their friends will show their own abilities and practice professional skills. Student Pham Minh Toi - contestant in class 19DC111 said: "I am very honored to participate in this contest, which is a playground for self-expression, learning, practical experience, and positive experiences, and gain experience. This is the motivation for us to practice better before graduating from university and going to work".
Although it is only a faculty-level exam, the "Technology Contest 2020-2021" was held seriously with the judges, the organizing committee. The preparation materials for the competition were carefully prepared, completely, and tidy. Contestants will wear the faculty's uniform. Through the contests, the students were quite proficient in connecting to assembling, processing, and programming products according to BTC requirements.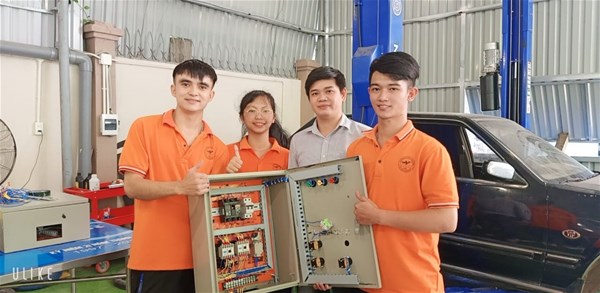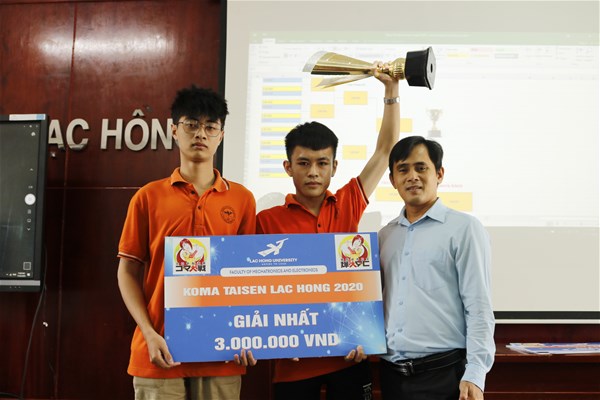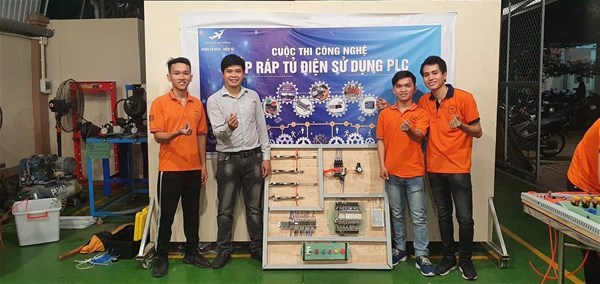 The students had time to prepare carefully from 1-2 months before the competition started. Student Phan Thanh Thanh Duc - class 19TD111 participating in the contest said: "I have prepared to practice 2 months in advance to get better at the exam. The lecturers also took the time to train us, so that we could master some operations. I also tried to show my ability in this competition. I hope to get good results in the competition".
While the students focused on the exams, the lecturers and the judges observed them very carefully to assess their performance and their ability to absorb the knowledge. Each of their actions is taken care of by the judges, and also analyzed and reminded to help them perform better.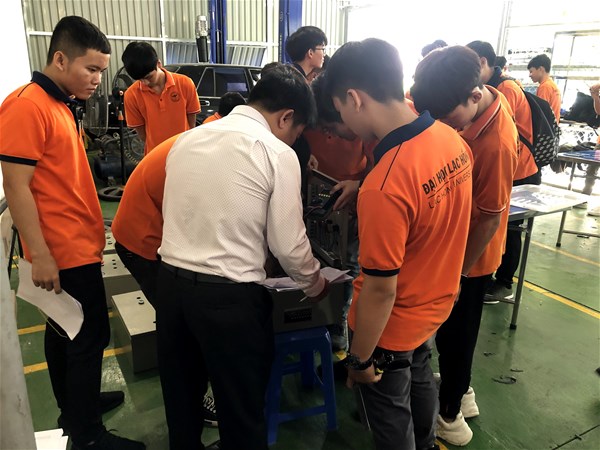 Dr. Pham Van Toan - Dean of Faculty of Electrical and Electronic Engineering, Lac Hong University, Head of the Organizing Committee shared: "The Technology Contest held every year is a useful playground to help students master specialized skills, deeper understanding of the theory. At the same time, students also practice self-discipline, safety, and perseverance; through which we also recognize the students' skills, the knowledge, the strengths, and the weaknesses to draw additional teaching experience for the following subjects better".