The Faculty of Information Technology on November 30, 2018 successfully held the Scientific Research Conference for students of course 2014 at room B304, campus 1, LHU.
The conference aimed to evaluate research results of students after nearly one year of implementing projects with enthusiastic support of lectures and instructors.
This conference had 14 students presenting 13 separate topics. Most topics were highly considered practical. The Evaluation Council was chaired by Assoc. Prof. Dr. Tran Van Lang - Chairman and MSc. Pham Cong Xuyen - Vice Chairman and members including Mr. Ta Nguyen, Mr. Nguyen Minh Phuc, Mr. Nguyen Vu Duy Quang, Mr. Doan Thien Minh, Mr. Nguyen Minh Son and Ms. Phan Thi Huong.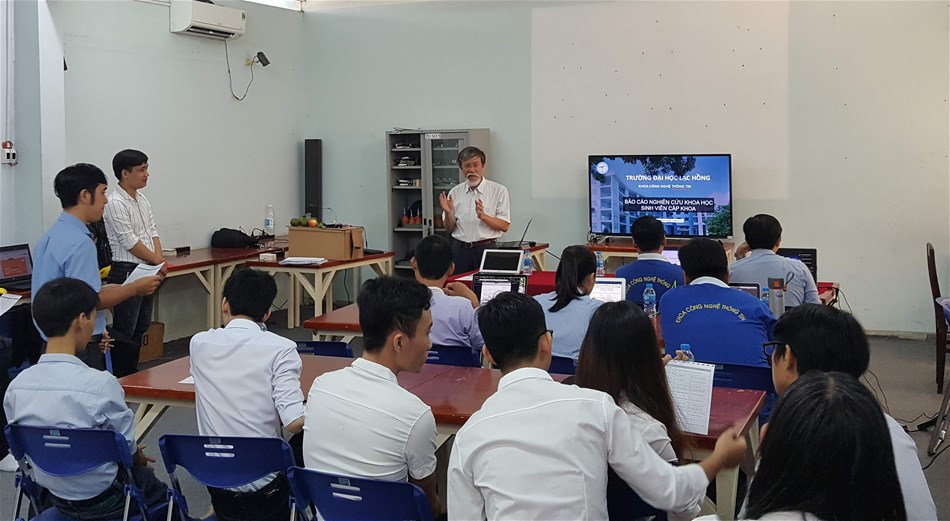 Chairman of the Evaluation Council Tran Van Lang delivered a short speech at the conference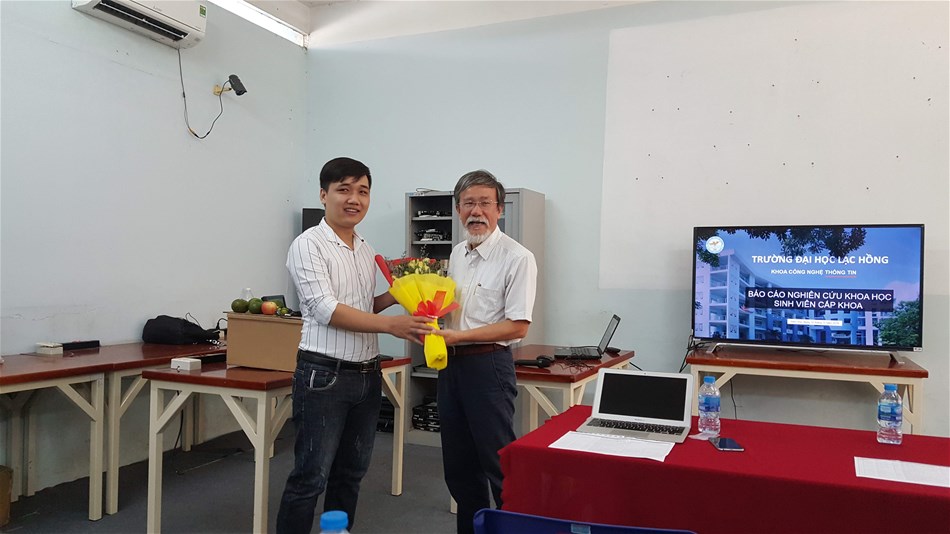 A representing student presented flowers to members of the Council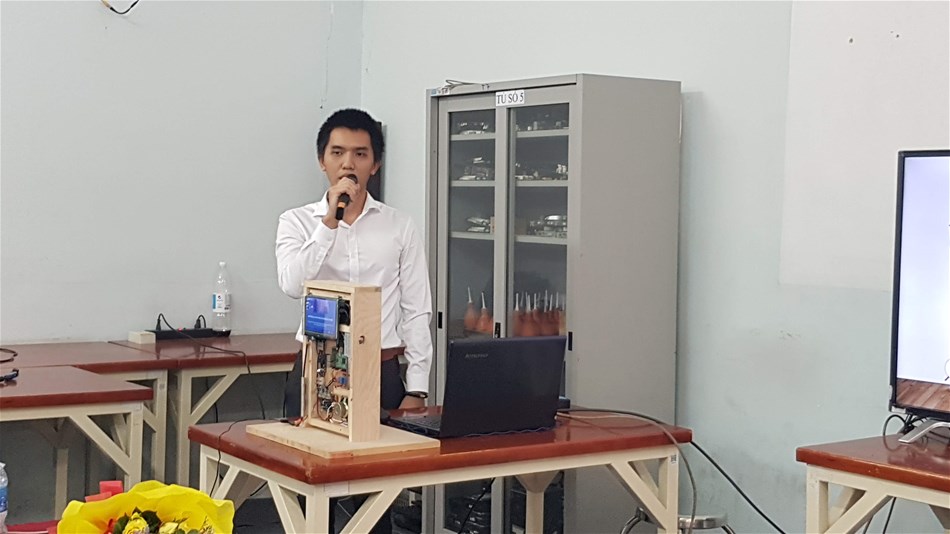 Student presented his research topic at the conference
At the conference, examiners gave students a lot of useful advice and orientations of their topic development. As a result, the Council selected nine research topics to attend the 29th Science and Technology Festival held in December.