Assoc. Prof. Dr. Tran Van Lang - Dean of the Faculty of Information Technology (FIT) - LHU said that "A self-assessment educational institution independently accredited is important evidence to explain the quality of education to society and is the basis for improvement of training quality". With the efforts made by the Faculty members, along with the orientation of the University, FIT has been studying and referring training program of prestigious universities in the world; actively studying and participating in training courses of Build IT, Jica and other educational organizations ... to improve the quality of training.

Assoc. Prof. Dr. Tran Van Lang - Dean of FIT together with the teaching staff determines to build quality training programs
The Faculty especially requires its teaching staff actively innovate teaching methods and assessment methods to help learners maximize their roles in learning and research processes, thereby implementing the training programs according to AUN-QA (ASEAN University Network - Quality Assurance) and ABET (Accreditation Board for Engineering and Technology) standards in the coming time.
In early March, lecturers of FIT actively participated in "Workshop on ABET Accreditation" carried out by LHU in collaboration with Dr. Scott Danielson - Professor of Arizona State University and - an educational expert of BUILD-IT Project. This activity lies in a series of activities to support members under the project BUILD-IT - improving higher education capacity funded by the US Government and Arizona State University.
Since joining the project, FIT lecturers has experienced three training courses. Through these training courses, lecturers and staff are provided with more basic knowledge and experience towards the ABET standards, preparing for the integration of regional and international education standards, especially facilitating FIT to take part in the self-assessment process, thereby continuously improving the quality.
From gained experience, FIT balances its training programs scientifically, reduces theory, strengthens practice, creates an ideal learning environment by equipping and upgrading facilities. Lecturers play roles as partners and inspirers. FIT takes the quality of learners to assess the quality of teaching activities in the curriculum. As a result, two recent years, students of FIT has been named at national and international competitions such as winning the championship at Vietnam IOT Hackathon 2017 held by Viettel, Excellent Prize at Binh Duong Hackathon 2017, First Prize at the Southern regional Digital Race 2017, Third Prize at the National Digital Race - Driverless car 2017 and Representing Vietnam at the Asia Pacific and Japan NetRiders Competition,...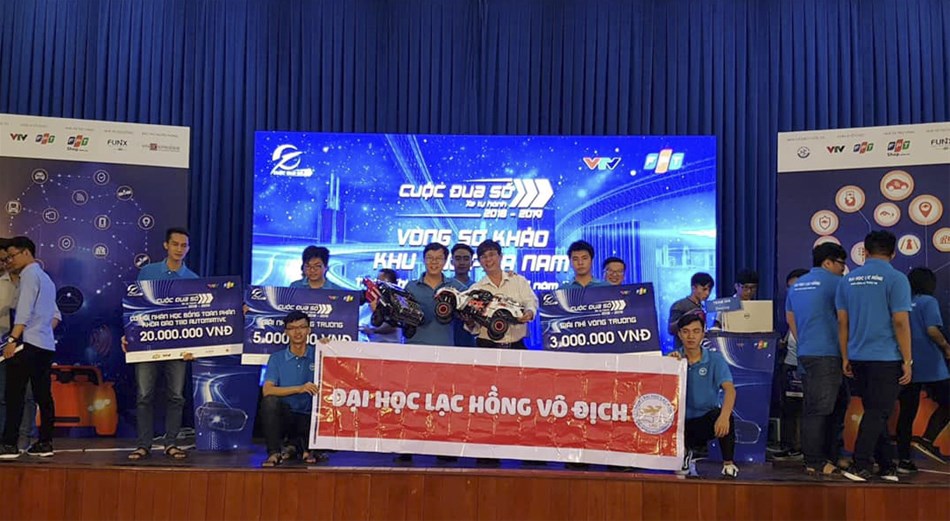 Encouraging students to actively join academic playgrounds for inspiration of learning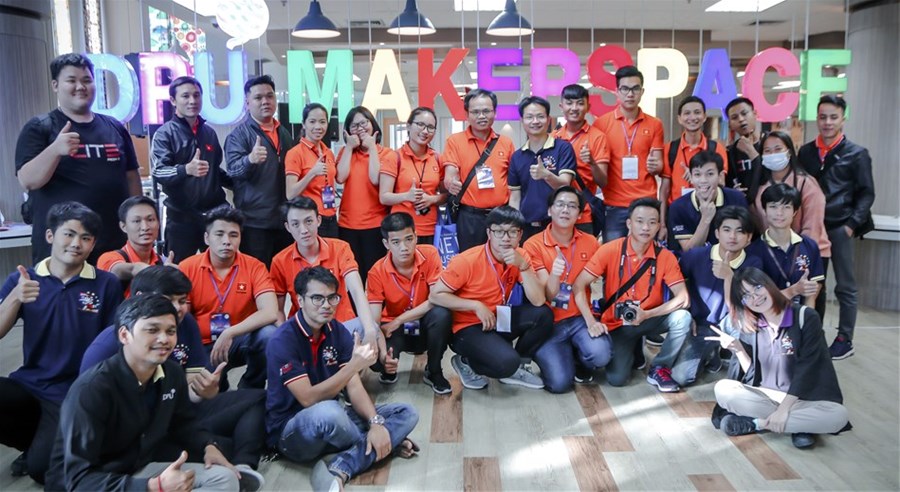 IT lecturers and students participated in technology exchange program at DPU, Thailand
In the past years, FIT has reported eights articles at national and international scientific conferences; one topic reported at Dong Nai Provincial Technical Innovation Contest, winning First and Second prizes at the University-level scientific conference. Even research projects of lecturers and students have been commercialized.

Modern facilities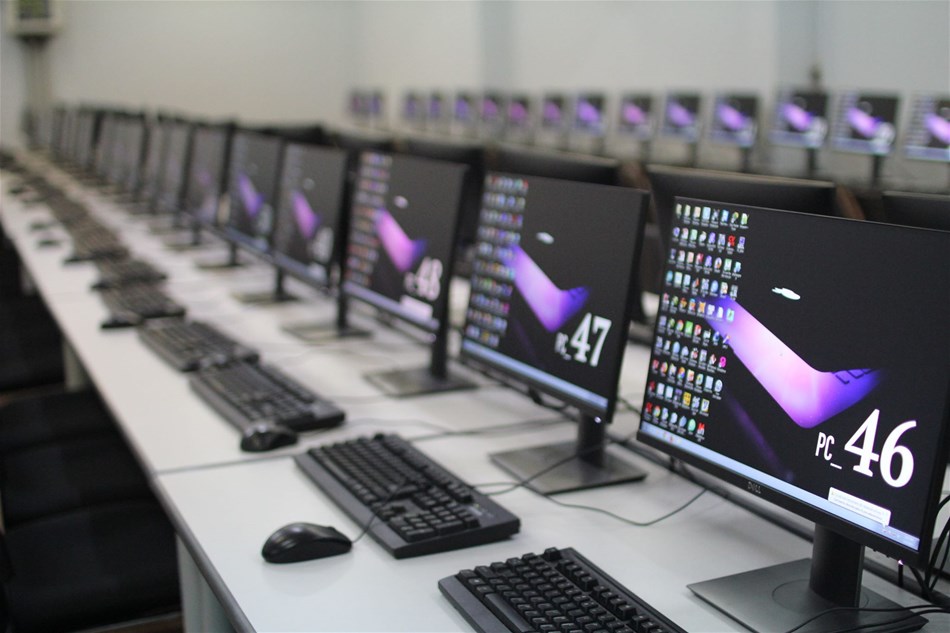 Modern equipment upgraded
At the same time, FIT often organizes activities to connect with successful businesses and alumni to bridge and create employment opportunities for graduates. With the aim of implementing the training programs according to AUN-QA (ASEAN University Network - Quality Assurance) at the end of April 2019, proceeding to the ABET standards in 2022, FIT has worked with enterprises to review and update IT program outcome standards.