In the morning Sep 22, 2020, at Room D503 (campus 2), the Department of Examination and Quality Assurance organized the workshop "Integrating Digital Pedagogy into Teaching and Learning Activities" for lecturers of the Faculty of Pharmacy (FOP) to enhance the quality of teaching and learning at FOP. About 50 lecturers of FOP participated in this workshop.
Digital pedagogy is the study and use contemporary digital technologies in teaching and learning. To apply digital pedagogy, lecturers should rationally select "digital tools", consider about advantages and disadvantages of these methods. Moreover, lecturers shoulde evaluate the impact of these digital tools on students' studying.
In this workshop, DSc. Truong Le Phuong, who is The manager of the Department of Examination and Quality Assurance, introduced useful digital tools and shared effective methods to design online courses and methods to conduct the lesson plan for combined learning. All lecturers participated in group activities in enjoyable atmosphere during the training period.
Some activities in the workshop: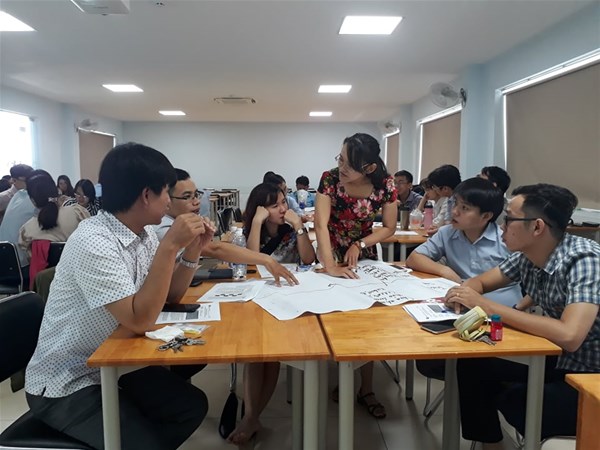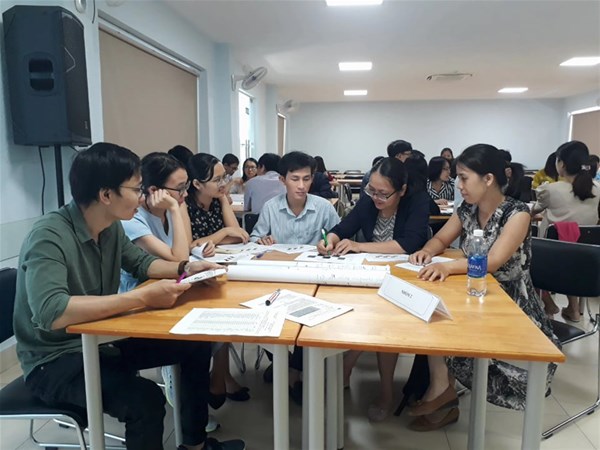 Discussing about lesson plan that applies digital tools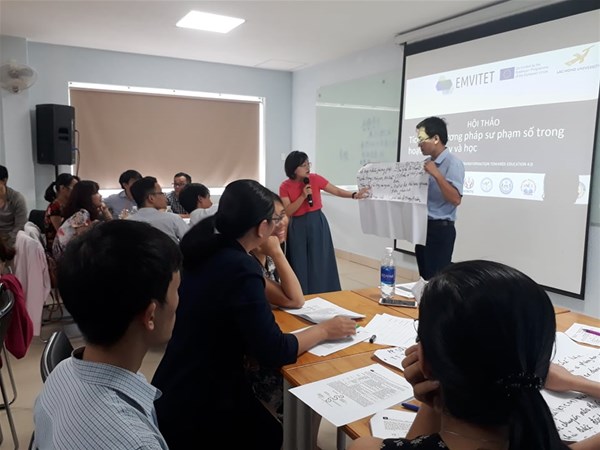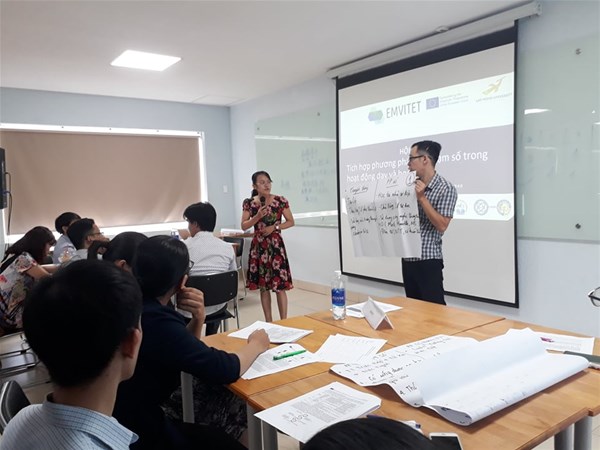 Sharing the lesson plan