General introduction
The Department of Organic Chemistry under the Faculty of Pharmacy - Lac Hong University was established together with the Faculty of Pharmacy in 2013. The main office is in room I508, campus 6, Lac Hong University.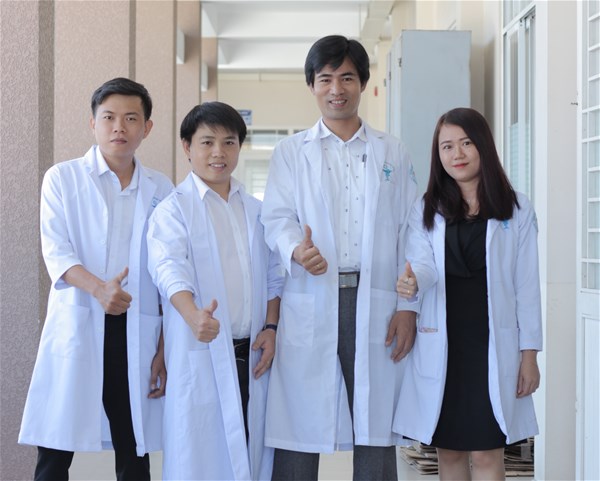 The Department of Organic Chemistry is responsible for teaching Organic Chemistry subjects for the University Pharmacist's training program: Organic Chemistry 1, Organic Chemistry 2 and Organic Chemistry Practice for students to master the basic knowledge of the subject of Organic Chemistry about electronic effects, stereoscopic effects, reaction mechanisms, isomers, major functional groups: nomenclature, preparation, chemical properties, applied in medicine, pharmacy and mastery of organic synthesis skills. In addition to the main task of teaching, The Department of Organic Chemistry participates in scientific research, guides the graduation thesis for students, guides the topics of high school students participating in the Provincial Science and Technology exam.
The Department's staff include:
Teaching objectives
The course is designed to provide students with the basic knowledge of the theoretical basis of organic chemistry as well as the chemical basics of the major functional groups commonly encountered in organic chemistry.
Research:
The researches of the subject are applied research to create products to serve the needs. From this goal, the subject's research topics focus on the main research direction, namely metal nanoparticle synthesis, structural research, properties and application orientation in pharmaceuticals.
- Research synthesize nano products in combination with medicinal herbs used for wound healing.
- Research on synthesis of nano dosage forms with antifungal and antibacterial activities.
- Research on synthesis of metal nanoparticles in combination with hydrogels for biomedical applications