General introduction
Department of pharmaceutical physical chemistry, Faculty of Pharmacy, Lac Hong University is one of the departments born early in the early days of the Pharmacy School (2013). Departmental Office at Room H101, Pharmacy Campus, Lac Hong University.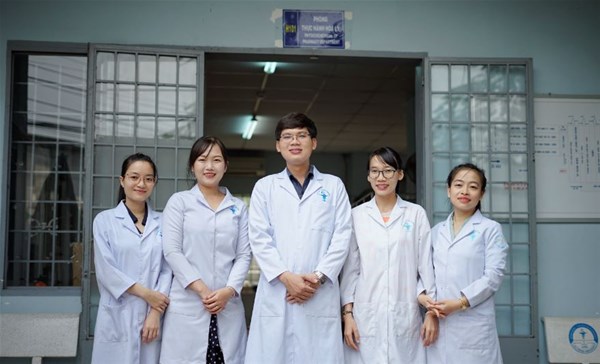 The Department is responsible for teaching pharmaceutical physical chemistry both in theory and practice, which is the base subject in the university Pharmacist's training program. Besides, the Department also participates in scientific research topics, guides the graduation thesis, guides the topics of high school students participating in the Provincial Science and Technology exam.
The Department's staff include: 3 masters and 1 technician
Teaching object
Full-time university students, continuing students.
Teaching Objectives:
The curriculum of the subject provides the basic physics of Knowledge, updating modern knowledge of pharmaceutical physical chemistry necessary for students to study specialized subjects, as well as the need for professional pharmacists and scientific research.
The module provides the necessary knowledge base for pharmacists in different disciplines:
- Structure characteristics, physical and chemical properties of dispersions such as solution, translation system, emulsion, colloidal system, a nano-bonding system for analysis to validity and the entire database for up the design format of drug and manager of the quality.
- Solubility, solute distribution, adsorption, electrochemical, chemical kinetics are the theoretical basis of the analytical methods applied in the process of testing drugs, toxins, and active extracts when studying medicinal herbs, Biopharmaceutical, Pharmacology.
- The Physicochemical Practice module helps to illustrate the theory of knowledge that has been learned, helps students to competently perform the manipulations of preparation, qualitative, quantitative in physicochemical: explain principles of the colloquial, emulsion; determine chemical kinetic and influence factors; Proficient use of pH meter, meter.