General introduction
The Department of Microbiology and Parasitology under the Faculty of Pharmacy, Lac Hong University was established together with the Faculty of Pharmacy in 2013. The subject's office is in rooms H201 and H202, at the Pharmacy campus, Lac Hong University.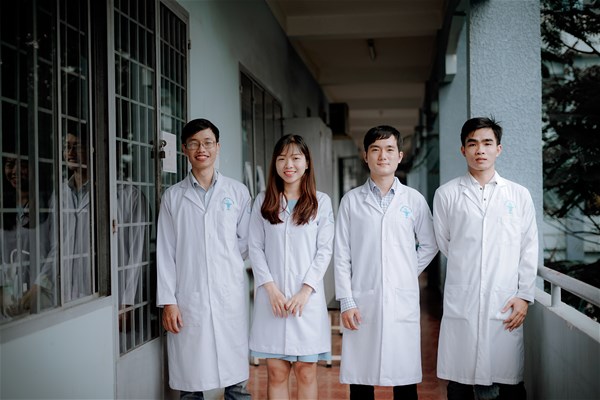 Department of Microbiology and Parasitology is responsible for teaching and equipping knowledge of the Basic Medicine module for the University Pharmacist's training program: Microbiology, Molecular Biology, Parasitology. and practice. Besides, the Department also participates in scientific research, guides graduation thesis, guides topics of high school students.
The Department's staff include:
Teaching object: full-time university students, university-level students.
Teaching objectives: To provide students with knowledge of basic medicine related to bacteria, viruses, and parasites.
Microbiology module provides students with knowledge about structure, physiological and genetic characteristics of microorganisms ...: characteristics and ability to cause diseases of some common bacteria and viruses. Mechanisms of antibiotic resistance of microorganisms, immunity in infections. Immunological techniques used in the diagnosis of diseases caused by microorganisms.
Parasitology module provides students with basic knowledge of the causes of disease, biological characteristics, path of infection, epidemiology, clinical manifestations, pathology, methods, techniques. diagnostic tests, principles and treatment protocols as well as principles and measures for the prevention of common parasites and fungi in our country.
The 2nd General Biology module provides students with the basic knowledge of: Molecular genetic facilities at the molecular level, the mechanism of self-duplication, transcription, protein synthesis, regulation mechanism, and mutation. genetic modification and consequences.
Research
1. Research and test antibacterial and antifungal activity of some medicinal extracts.
2. Research and optimize processes for the identification of certain pathogenic bacteria.