Introduction:
The Department of Pharmaceutics - Pharmaceutical Industry, under the Faculty of Pharmacy, Lac Hong University was established together with the Faculty of Pharmacy in 2013. The subject's office is in room H102, Pharmacy Campus, Lac Hong University.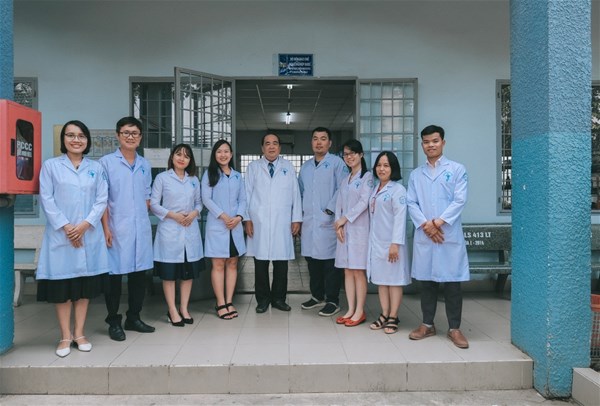 The Department's staff include: 1 Prof. PhD, 1 PhD, 5 Masters and 2 technicians.
Department of Pharmaceutics - Pharmaceutical Industry (DPPI) with the task of teaching university pharmacy students basic to specialized knowledge of: basic tools and equipment in the laboratory; characteristics of ingredients; the way of formulating and preparing modern dosage forms such as: solution, suspension, emulsion, pill, cereal, aerosol, so on. Technological processes, quality assurance in pharmaceutical production. In addition, DPPI also cooperates with pharmaceutical enterprises to guide students to go on field trips in pharmaceutical factories, research and cooperate in researching works related to pharmaceutical preparations from pharmaceutical chemistry to pharmaceuticals.
DPPI is in charge of teaching the following subjects:
Subjects: Pharmaceutical practices 1 (basic skills in laboratory); Pharmaceutics and biopharmaceutics 1; Pharmaceutics and biopharmaceutics 2; Pharmaceutics and biopharmaceutics laboratory; Cosmetic, Dietary Supplement and Herbal; Guidelines on Good Practices in Pharmacy; Drug Quality Assurance – Drug Development & Production Option; Practice of Drug Quality Assurance – Drug Development & Production Option; Drug Development - production; Pharmaceutical industry laboratory; Advanced Pharmaceutics; Biopharmaceutics; Novel Pharmaceutical Dosage Forms & Drug Delivery; Reality For Drug Development - production.
Teaching object: Students of full-time university system, university-affiliated university.
Research
The researches of the DPPI are aimed at improving quality, ensuring safety and effectiveness in some dosage forms from medicinal herbs and pharmaceutical chemistry. From those goals, over the past years, the research topics of the Department have focused on the main directions are:
1. Research on some modern dispersion systems such as the SMEDD micro-emulsion system, liposome.
2. Study on the preparation of a number of drugs such as ointments, gels, topical drugs, intestinal-soluble tablets, coated tablets and so on in order to improve therapeutic efficiency, reduce toxicity, and reduce product costs.