On September 1st, 2021, the lecturers in Japanese studies were very honored to participate in a seminar on teaching methods with the topic: "METHODS OF TEACHING KANJI AND VOCABULARY WORDS FASTEST, LONGEST MEMORY" presented by Professor Ishizawa Hiroko, currently a Professor of Mejiro University, Japan, editor of the Mina no Nihongo – Japanese textbook series for everyone, at the Youth Publishing House, District 3. Ho Chi Minh City.
The conference took place in a warm and lively atmosphere. Professor Ishizawa Hiroko enthusiastically discussed Japanese teaching methods and answered questions from teachers teaching Minna no Nihongo, one of the leading textbooks in the world today on teaching Japanese to foreigners.
Through the seminar, the lecturers better understood the author's intentions when compiling the Minna no Nihongo book series, thereby helping the teaching achieve the desired effect.
Sticking with the Minna curriculum for ten years of teaching, seeing the Professor's name printed on the book cover for many years, but it was not until this conference that the Japanese pedagogical group, the Faculty of Oriental Studies, just had the honor to meet Professor. That honor is doubled when the only three awards for the best and most profound question in the seminar belong to the Japanese pedagogical group, the Faculty of Oriental Studies, Lac Hong University.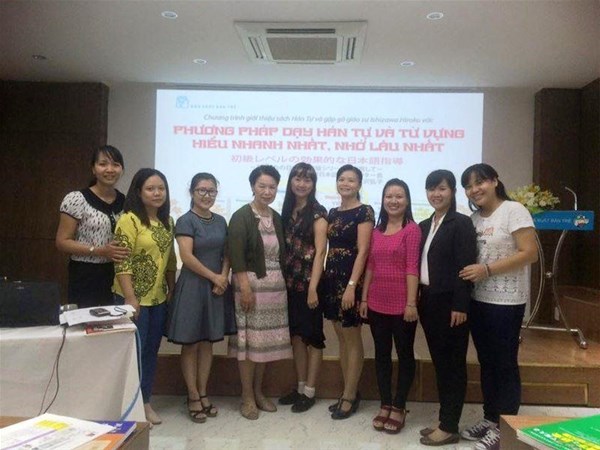 Lecturers are taking group photo with Professor Ishizawa Hiroko
About Professor Ishizawa Hiroko and the Minna no Nihongo book series:
Professor Ishizawa Hiroko is currently a professor at Mejiro University, one of the famous universities in the land of the rising sun. The Professor is the editor of the Minna no Nihongo series (now in its second edition), a sister textbook to the famous Shin Nihongo no Kiso that was written for technical students.
The first release of the first hidden edition was in March 1998. At this time, the development of international cooperation between Japan and countries worldwide led to significant environmental changes. Social school around the field of Japanese language education. The rapid increase in the number of people learning Japanese, along with the diversity in learning purposes and needs, has made it necessary to have specific and appropriate responses to those changes. The book Minna no Nihongo has been highly appreciated and loved for over ten years because of its easy-to-understand content, learning methods, and flexibility due to its high emphasis on the diversity of students. Learner. This is a complete set of textbooks in terms of content, giving those who want to learn Japanese conversation well in a short time outstanding learning efficiency. Currently, the version in Vietnam is released by Young Publishing House with the franchise of 3A Network.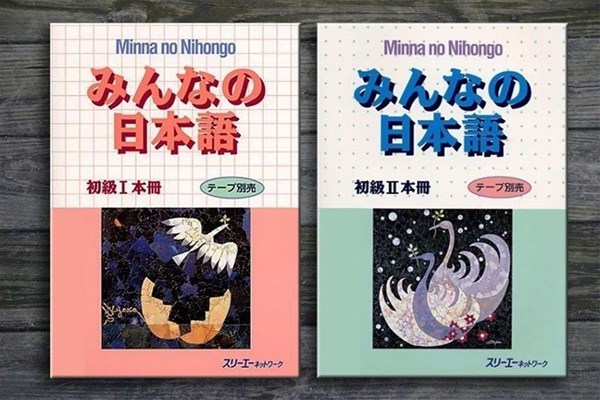 Minna no Nihongo textbook series