Welcome to the Faculty of Oriental Studies of Lac Hong University!
Established in 2002, Faculty of Oriental Studies was a multicolored picture, offering majors in Japanese Studies, Korean Studies, Chinese Studies and Vietnamese Studies (Tour Guide). Currently, the Faculty has 1,508 students who are attending above majors. Over a decade, the Faculty has provided more than 800 qualified Oriental Studies Bachelors for Dong Nai and nearby provinces, especially industrial zones.
In addition to offer language skills, the Faculty equips students with knowledge of culture, society, economy, politics, literature, arts,... According to statistics, over 95% graduates get jobs. Even, many of them are well paid.
Besides professional and experienced teaching staff, the Faculty invites foreign experts to teach major knowledge for students. Each year, the Faculty averagely invites 8 experts to be in charge of subjects of Japanese, Korean Studies and Chinese Studies. The lecturers from overseas are mainly sponsored by the University and the rest is from international organizations, especially KOICA. It can be seen during its establishment and development, foreign teaching staff has significantly contributed to enhancing students' foreign qualifications, meeting the social needs.
Renovated teaching methods, diversified curricular and modern lectures are top priorities required to Faculty staff. Also, the University pays high attention to upgrading facilities and equipment serving students' learning and research.
Currently, the Faculty furnishes a LAB room, a specialized computer room, a Korean resources room and a Japanese resources room full of books serving students' reading and research needs.
With experienced and young teaching staff who are trained at prestigious universities inside and outside the country, the Faculty has been making every effort to uphold its role in training highly qualified human resources for Southern provinces in particular and the nation in general.
International Cooperation
Accompanying with the University International Relations Office, the Faculty of Oriental Studies has established close ties with famous universities such as Central China Normal University (Su pham Hoa Trung), Wuzhou University (Ngo Chau), Shanghai Normal University (Su pham Thuong Hai), Guangxi Norman University (Su pham Quang Tay), East China Normal University (Hoa Dong), Southern Taiwan University of Science and Technology, National Kaohsiung University of Applied Sciences (China), Kwassui Women's University, Kanazawa University, Nara Women's University, Saitama University (Japan), Sejong University, Young Nam University (Korea) and non-governmental organizations like BANPAKU, KOICA, Sanhak…
Thanks to cooperation relations, for over the past years, many excellent lecturers and students receive study abroad scholarships. Particularly, there are 8 teachers who receive short-term refresher course, 13 teachers who receive MA scholarships and many students getting internship scholarships in China, Japan and Korea.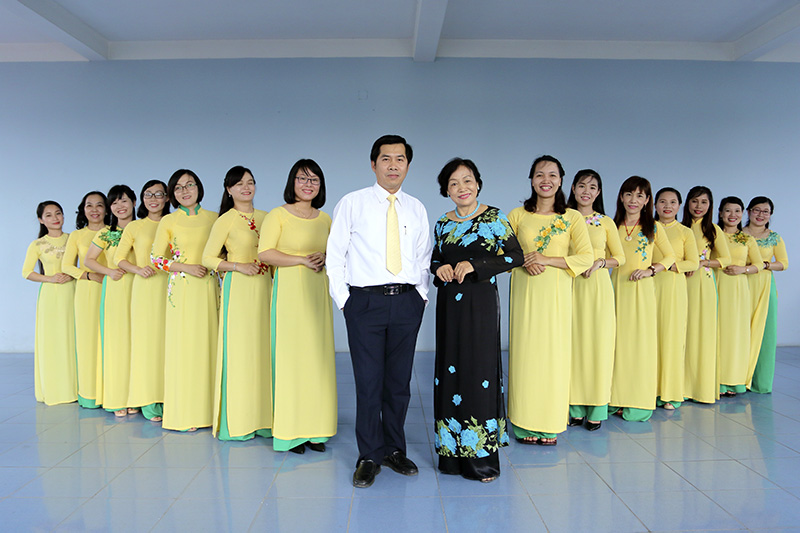 Faculty members of Oriental Studies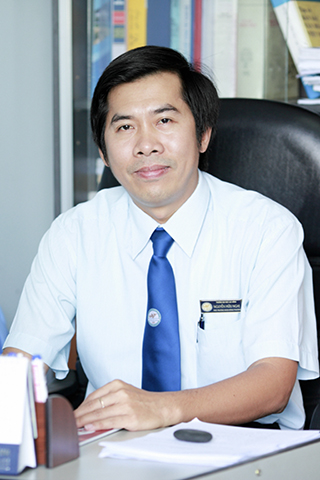 Nguyen Huu Nghi, PhD
Dean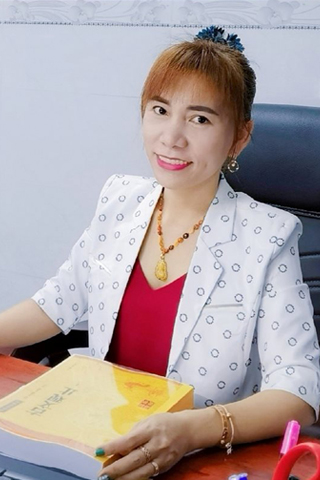 Nguyen Thi Hoang Oanh, M.A
Vice Dean
Contact information
Huynh Van Nghe, Quarter 4, Buu Long ward, Bien Hoa city, Dong Nai province
Office: Building E (campus 3) - Room E 206
Email: khoadongphuonglhu@gmail.com
Website: http://dp.lhu.edu.vn