Report on the 1st progress report on scientific research students course 2017
In order to facilitate and support students in the right direction of research and promote the completion of scientific research on schedule, at 18:00, on January 26, 2021, the Faculty of International Economics - Management organized Student organization Report the progress of the first scientific research student course 2017 The day consists of 06 students reporting with 05 topics at the Board room B402 as follows:
• Dr. Phan Thanh Tam
• MBA. Huynh Thi Nhu Hieu
• MBA. Luu Ngoc Liem
At the reporting session, students received many useful comments from the scientific council with contents such as research design, research model, data processing, data processing results, presenting references ... For the Economic Law major, the content is the theoretical basis, application of the law, policy orientation, recommendations ... those are very valuable comments of Council. From there, students will have more directions to perfect as well as present their research according to the school's regulations.
Here are some pictures at the report: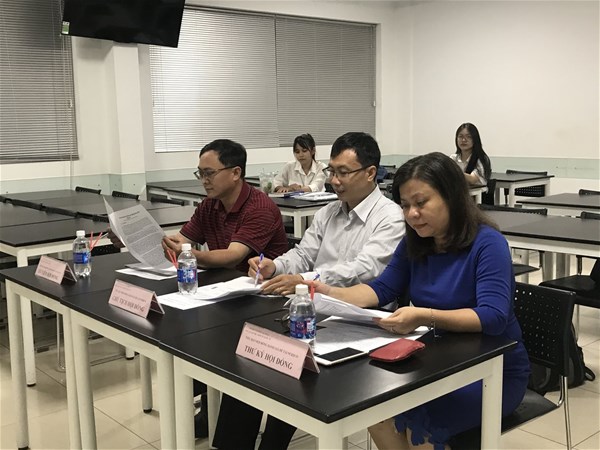 Council watches and listens to the students' presentations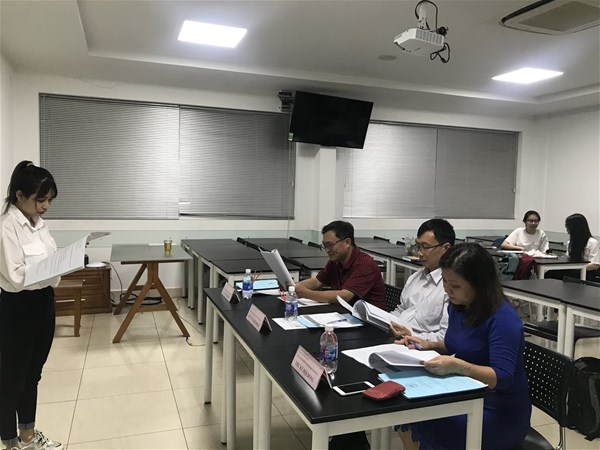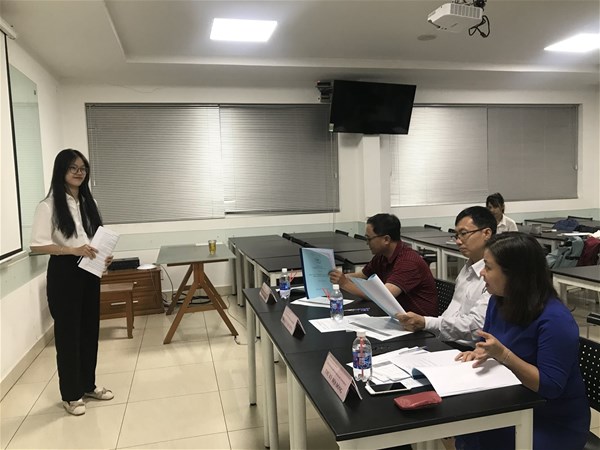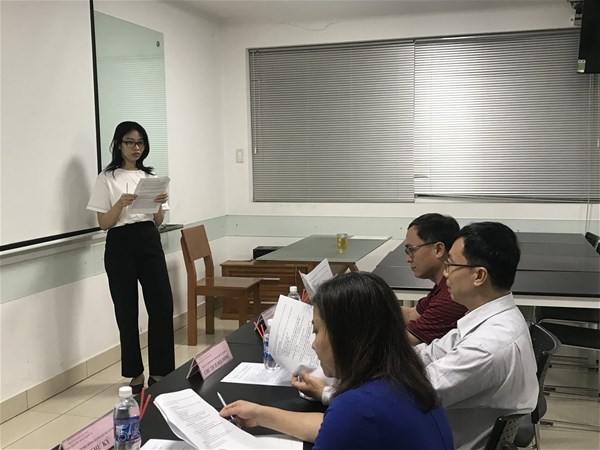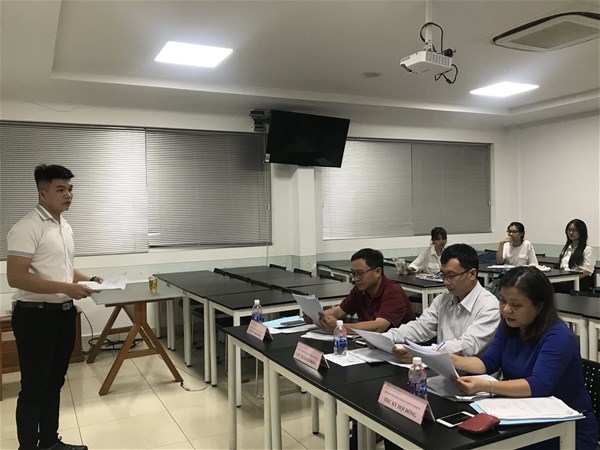 Students in turn present the written content to the board
By Nguyen Van Dung